Black Sea Puzzles
Regular price
€14,99
Sale price
€10,49
Unit price
per
30% off
Sold out
Violent and mystical, the winged horse Pegasus, recreated with an enviable mastery by the artist Julie Bell, is one of the most recognizable images in the ancient Greek mythology. According to a myth, Pegasus supplied thunder and lightning to the ruler of Olympus - Zeus. Due to the many years of faithful service, the mythical horse was turned into a constellation. Nowadays he is considered the patron of poetry and is a commonly met symbol throughout the world. Julie Bell is an American fantasy artist, illustrator and photographer. She used to be a professional bodybuilder and a model for Boris Vallejo's paintings. She is a representative of the fantastic realism and wildlife is a common theme in her paintings. Bell has won several Chesley Awards; she is the designer of the Dragons of Destiny series. Her work is based upon her sincere curiosity, her honour and her respect for the world of emotions.
View full details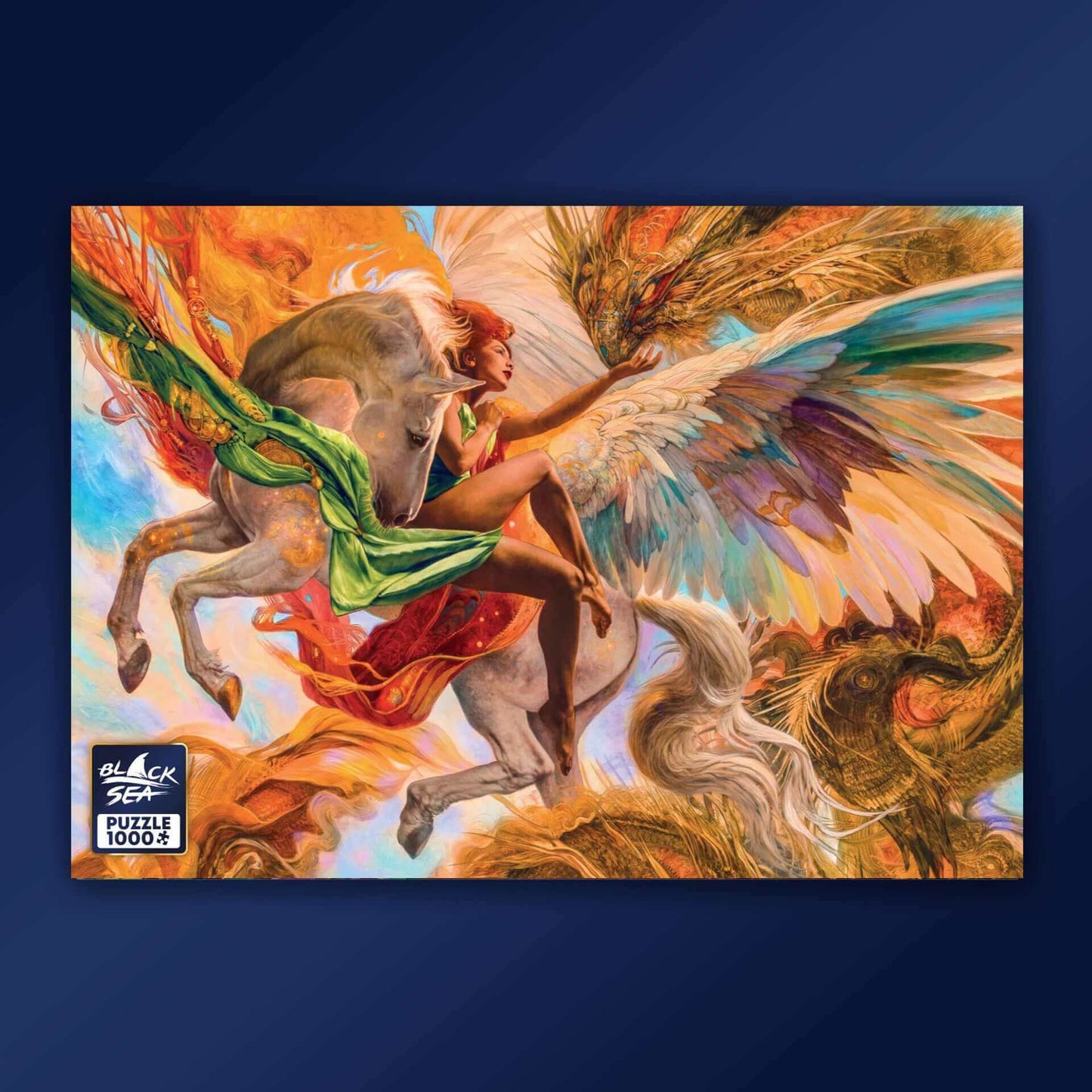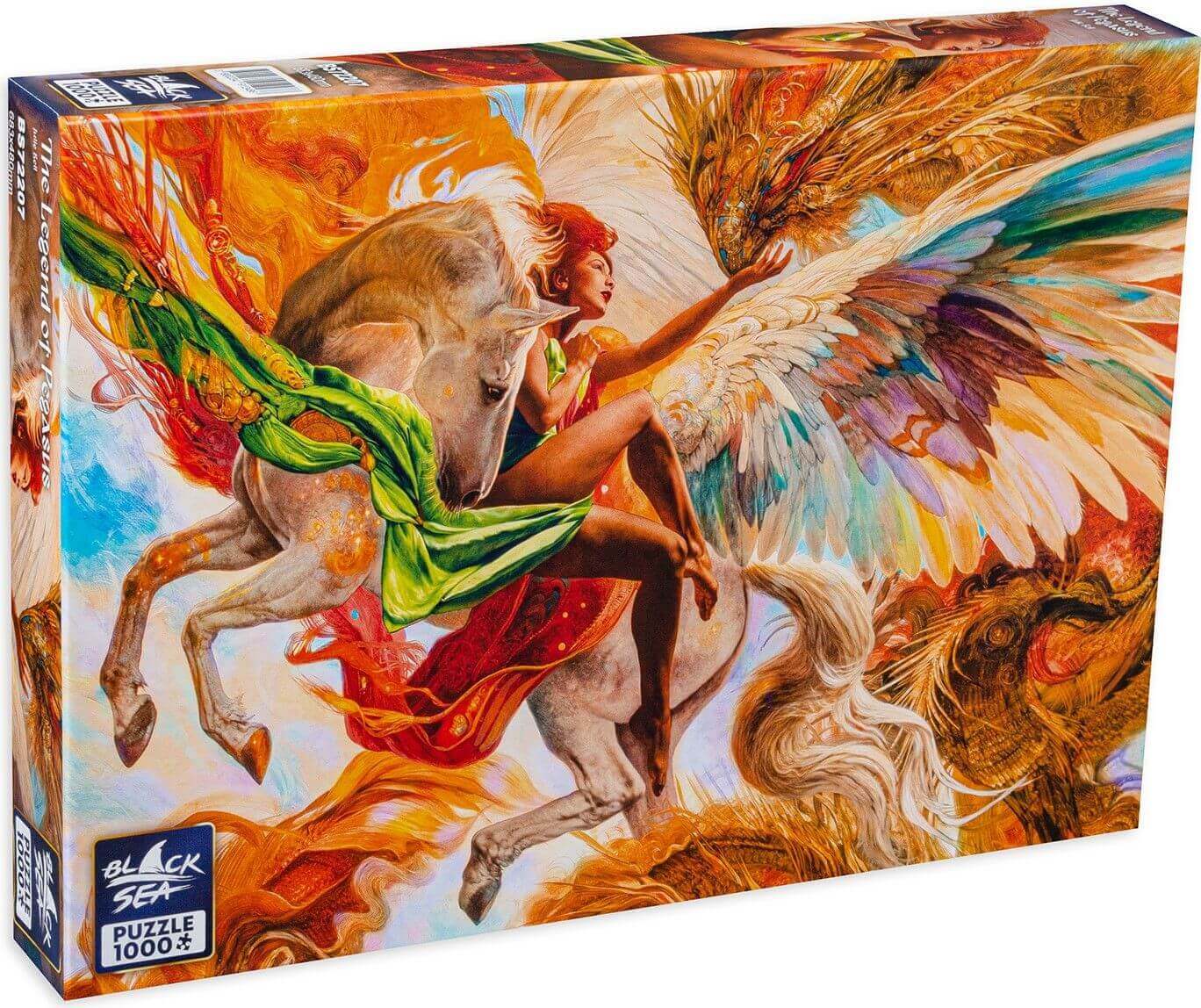 Additional order information
Product Details

Puzzle box size: 37 x 28 x 5.5 cm

Puzzle size: 68.3 x 48 cm

Puzzle thickness: 2.25 mm

Weight: 0.9 kg

Country of manufacture: Poland

Author: Julie Bell

SKU: TYPZ0012564N

Barcode: 3800234912486

Code: BS72207
Delivery

Which countries do we ship to?
- We deliver to all European Union member states. There may be some restrictions or additional costs for countries that are not part of continental Europe. These additional costs will be clearly indicated when selecting a delivery address.

If you wish to place an order for Bulgaria, please use the regional website - Ozone.bg.

Delivery methods:
* Standard Delivery - 5€
* Free Delivery - Any order over €49.99

Delivery time:
The delivery timeframe to European Union Member States is typically from 5 to 7 business days after order confirmation and processing.

Which courier company do you deliver with?
After receiving the confirmation email, you will receive a tracking number and a link to the tracker.

See the courier company that will deliver your package.
Return

Customers have the right to return products purchased from the "Black Sea Puzzles" website within 14 days of receiving the order.

Read all terms