Black Sea Puzzles
Regular price
€14,99
Sale price
€10,49
Unit price
per
30% off
Sold out
Morning blooms in the Balkan mountain over the steep slopes of the picturesque Iskar gorge, at Lakatnik. The small village, huddling at the foot of the imposing rocks, is also waking up for the new day. As the morning sun's first rays shine on every tree and wake up life, so does the picture of Yordan Nedyalkov carry the fresh mountain puff and gleaning colours everywhere. Become one with the nature's harmony with each piece of the puzzle and immerse yourself in the mountain's gentle embrace! Yordan Nedyalkov's interest in photography deepened several years ago. Yordan was born and lives in the town of Vratsa, at the foot of Vrachanski Balkan, the mountain that inspired his love for the beauty of nature and the breathtaking views around the town. Yordan specializes in landscape photography, but he also works on product and portrait photography projects.
View full details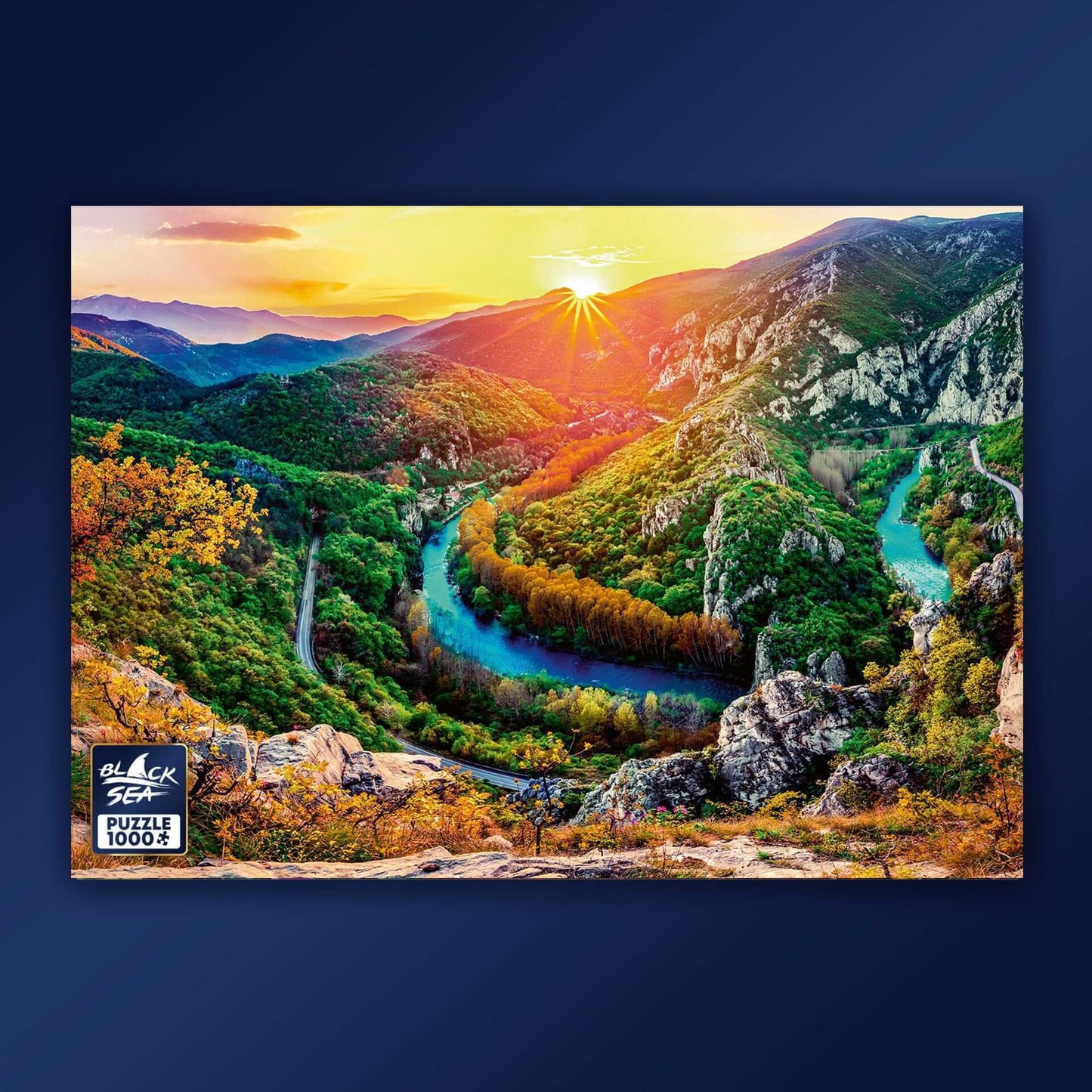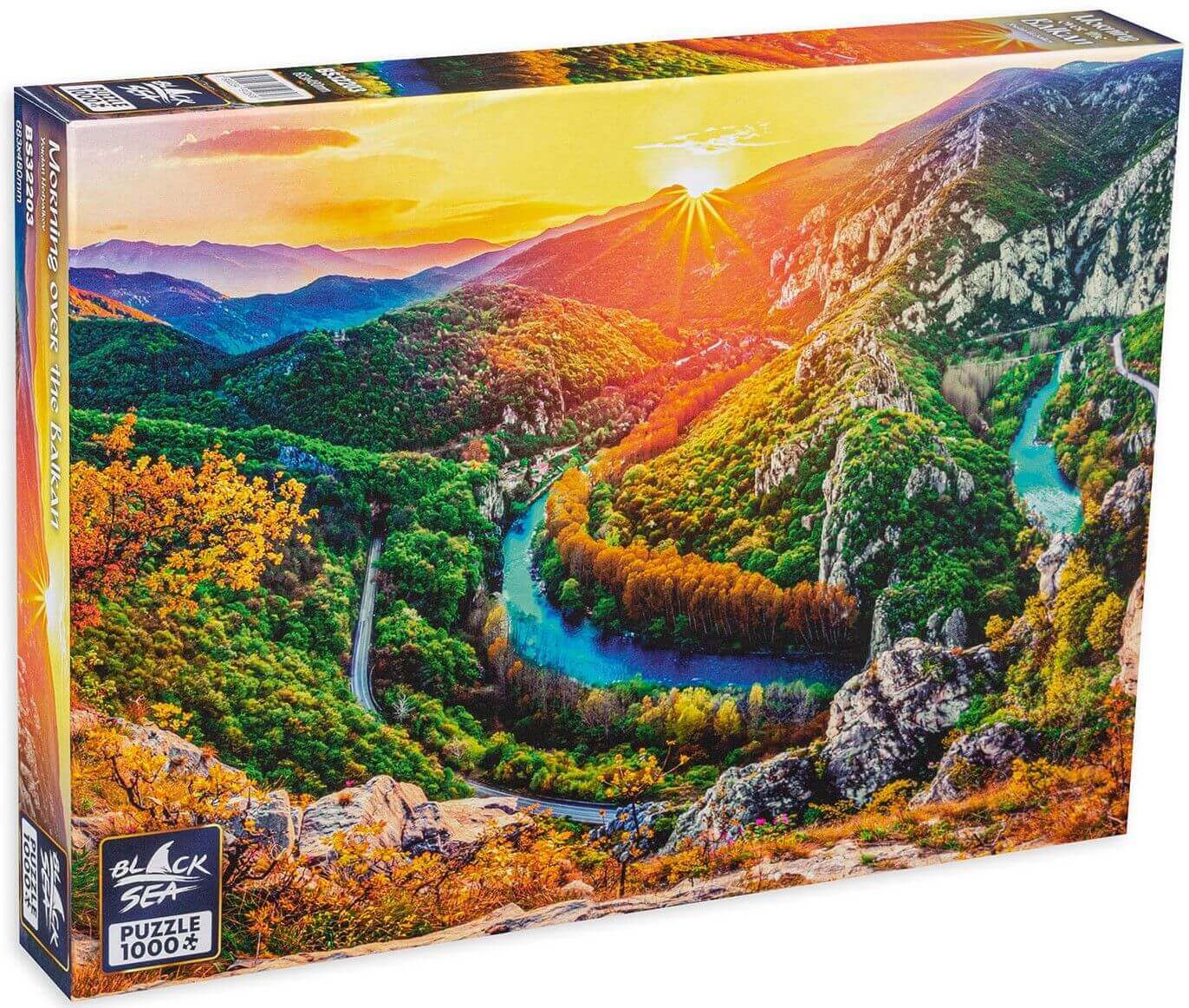 Additional order information
Product Details

Puzzle box size: 37 x 28 x 5.5 cm

Puzzle size: 68.3 x 48 cm

Puzzle thickness: 2.25 mm

Weight: 0.9 kg

Country of manufacture: Poland

Author: Yordan Nedyalkov

SKU: TYPZ0012865N

Barcode: 3800234912608

Code: BS32203
Delivery

Which countries do we ship to?
- We deliver to all European Union member states. There may be some restrictions or additional costs for countries that are not part of continental Europe. These additional costs will be clearly indicated when selecting a delivery address.

If you wish to place an order for Bulgaria, please use the regional website - Ozone.bg.

Delivery methods:
* Standard Delivery - 5€
* Free Delivery - Any order over €49.99

Delivery time:
The delivery timeframe to European Union Member States is typically from 5 to 7 business days after order confirmation and processing.

Which courier company do you deliver with?
After receiving the confirmation email, you will receive a tracking number and a link to the tracker.

See the courier company that will deliver your package.
Return

Customers have the right to return products purchased from the "Black Sea Puzzles" website within 14 days of receiving the order.

Read all terms