Black Sea Puzzles
Regular price
€14,99
Sale price
€10,49
Unit price
per
30% off
Sold out
The Devil's Bridge that crosses Arda River in the vicinity of the town of Ardino is amazing not only because of its construction, but with the mysterious legends associated with it too. It is one of the most frequently visited locations in the Eastern Rhodope Mountains. The 56-metre long bridge was built in 1515–1518 by Usta (Turkish for 'master mason') Dimitar on commission by Sultan Selim the First. It lies on the foundations of an old Roman bridge that connected the Aegean with Thrace through Makaza Pass. According to one of the legends, a footprint of the Devil itself can be seen on the bridge. Vladislav Terziyski is not only a photographer, he is an adventurer and a true lover of the mountain. For more than 10 years he takes up the challenge to conquer the most inaccessible places and battle the harsh weather conditions in order to capture truly impressive landscapes. His pictures reveal the incredible beauty of Bulgarian nature not only as seen from the ground but from the air too.
View full details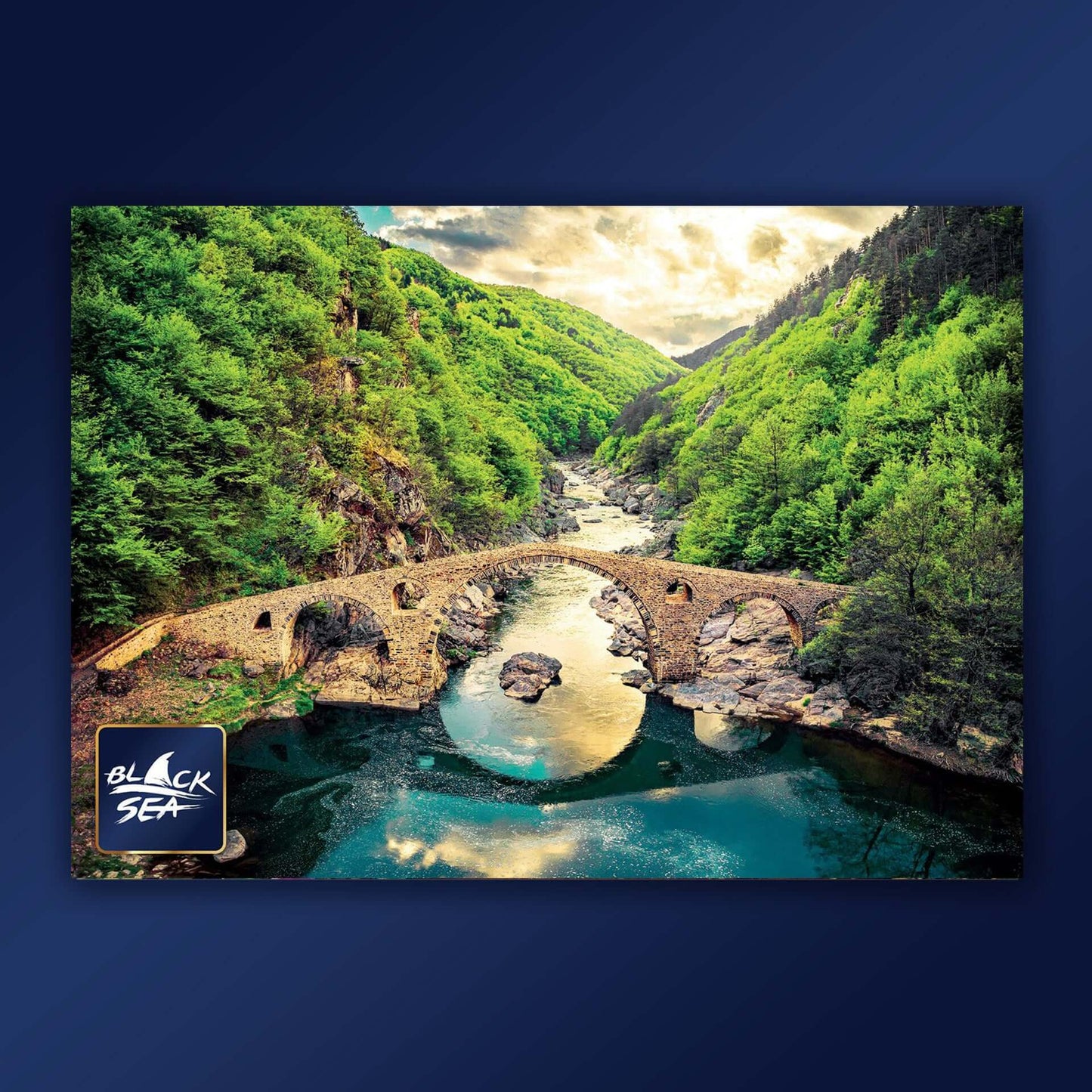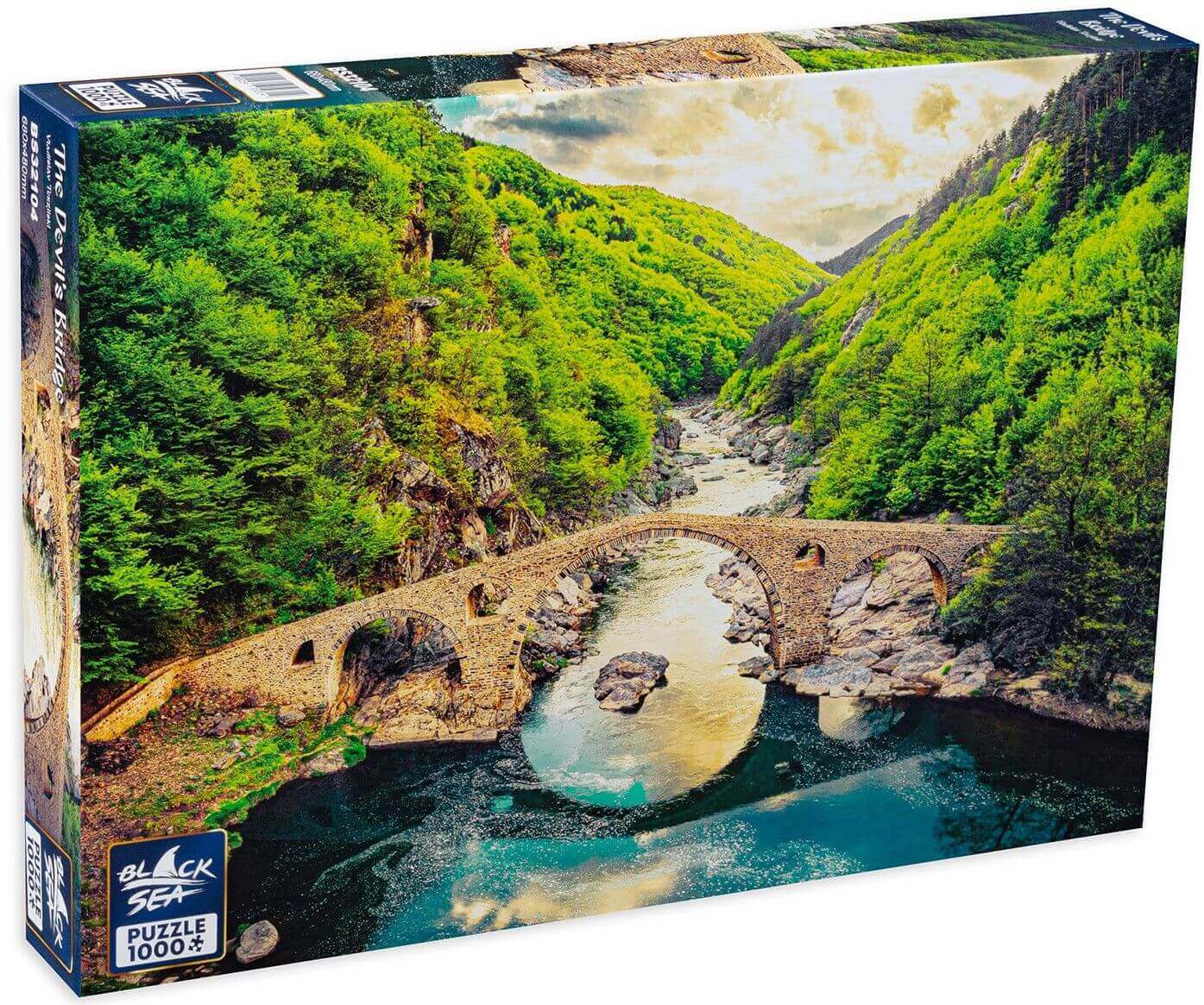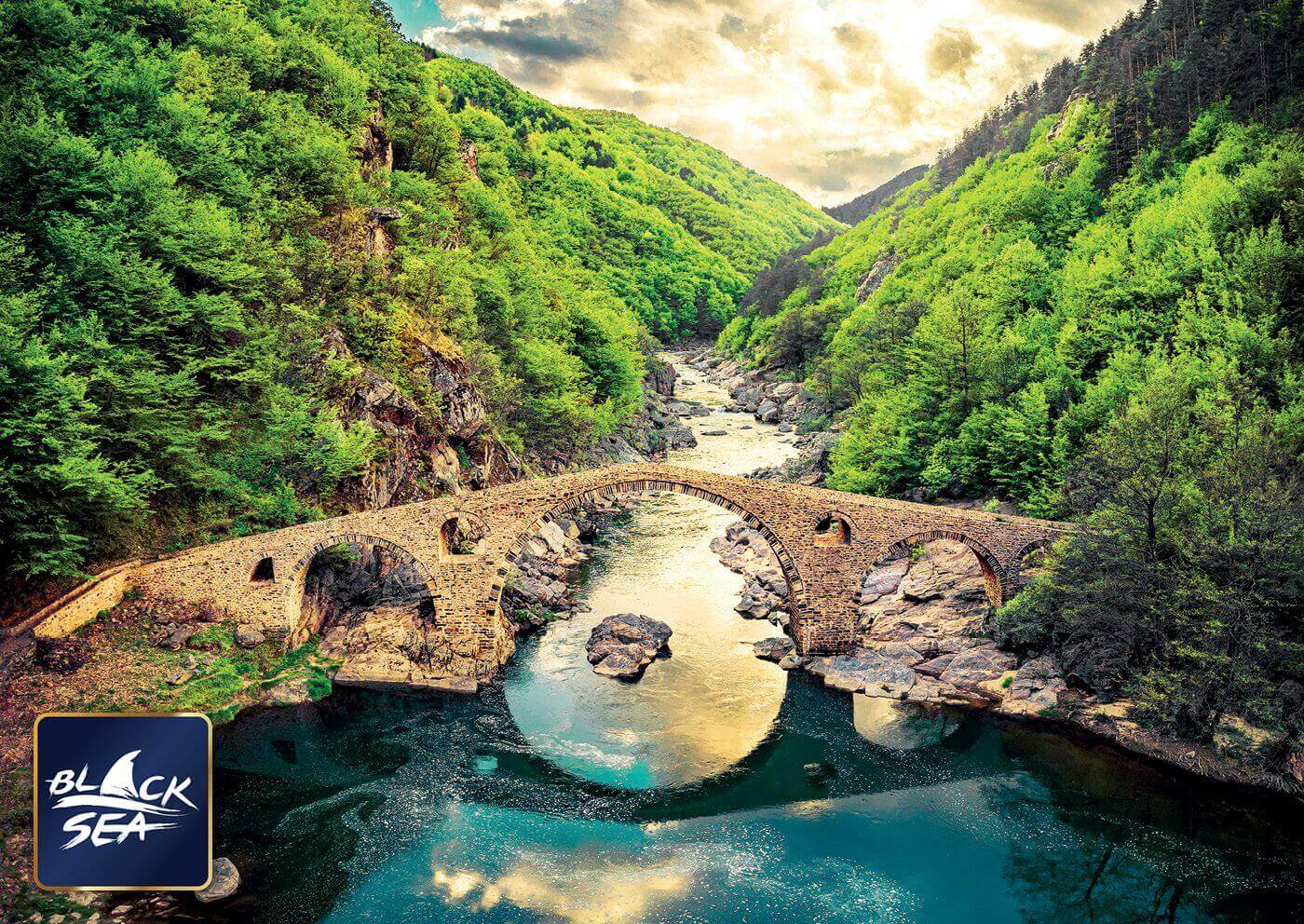 Additional order information
Product Details

Puzzle box size: 37 x 28 x 5.5 cm

Puzzle size: 68.3 x 48 cm

Puzzle thickness: 2.25 mm

Weight: 0.9 kg

Country of manufacture: Poland

Author: Владислав Терзийски

SKU: TYPZ0008571N

Barcode: 3800234910314

Code: BS32104
Delivery

Which countries do we ship to?
- We deliver to all European Union member states. There may be some restrictions or additional costs for countries that are not part of continental Europe. These additional costs will be clearly indicated when selecting a delivery address.

If you wish to place an order for Bulgaria, please use the regional website - Ozone.bg.

Delivery methods:
* Standard Delivery - 5€
* Free Delivery - Any order over €49.99

Delivery time:
The delivery timeframe to European Union Member States is typically from 5 to 7 business days after order confirmation and processing.

Which courier company do you deliver with?
After receiving the confirmation email, you will receive a tracking number and a link to the tracker.

See the courier company that will deliver your package.
Return

Customers have the right to return products purchased from the "Black Sea Puzzles" website within 14 days of receiving the order.

Read all terms