Black Sea Puzzles
Regular price
€14,99
Sale price
€10,49
Unit price
per
30% off
Sold out
The emblematic painting Brezovo Shepherds dates from the first period of renowned Bulgarian painter Zlatyu Boyadzhiev; it is characterized by taut lines and a deep insight into the psyche of the depicted characters. The artist masterfully transports us to the pasture in autumn's last days where a group of shepherds have a relaxed conversation that the viewer can almost hear. Zlatyu Boyadzhiev is a Bulgarian artist known for his portraits and landscapes. He is considered one of the most distinctive Bulgarian artists of the 20th century. He was awarded the Vladimir Dimitrov – Maystora Award of the Union of Bulgarian Artists. His most famous works include Brezovo Shepherds, The Village of Brezovo, At the Table and Two Weddings. A great number of his paintings are on display in his museum in the city of Plovdiv.
View full details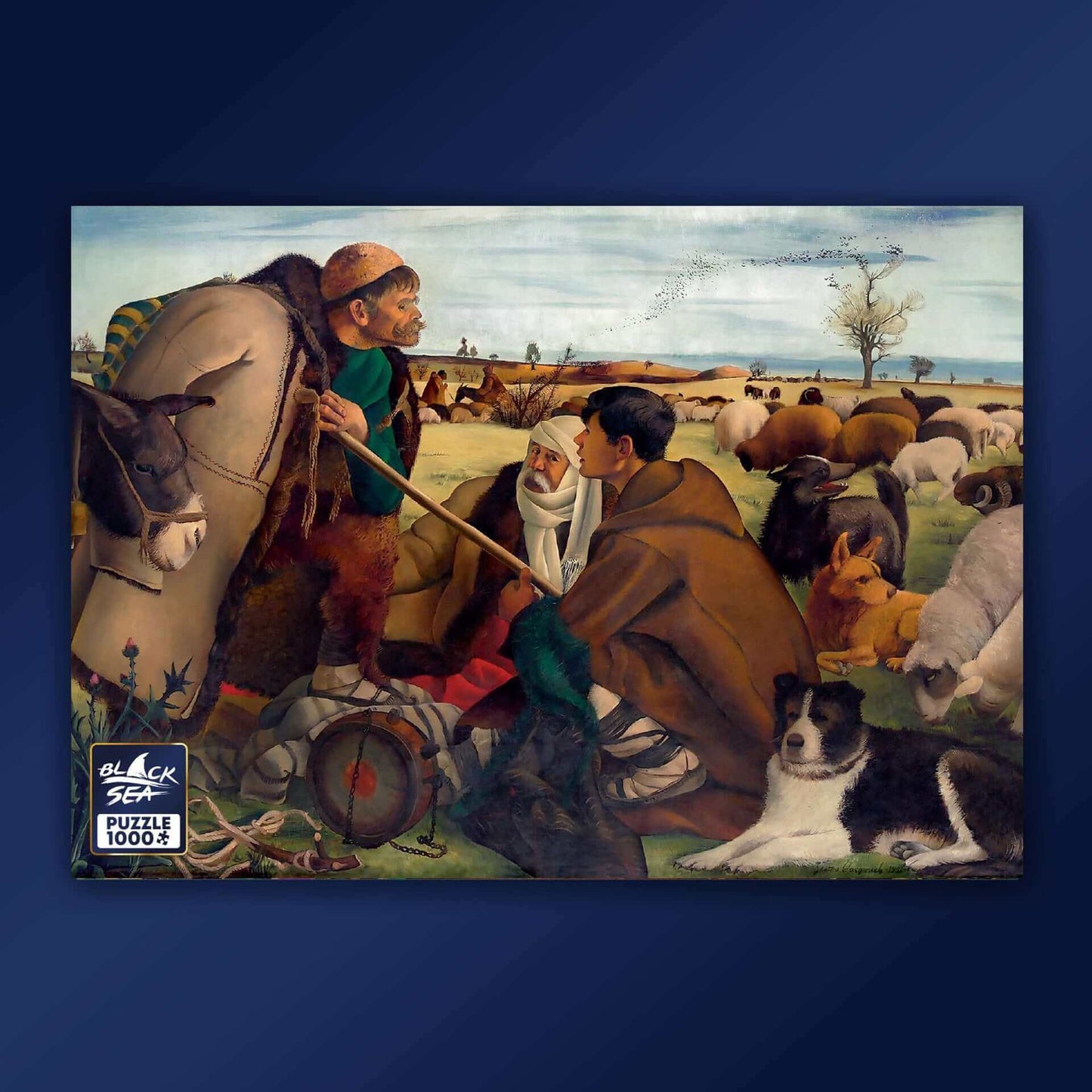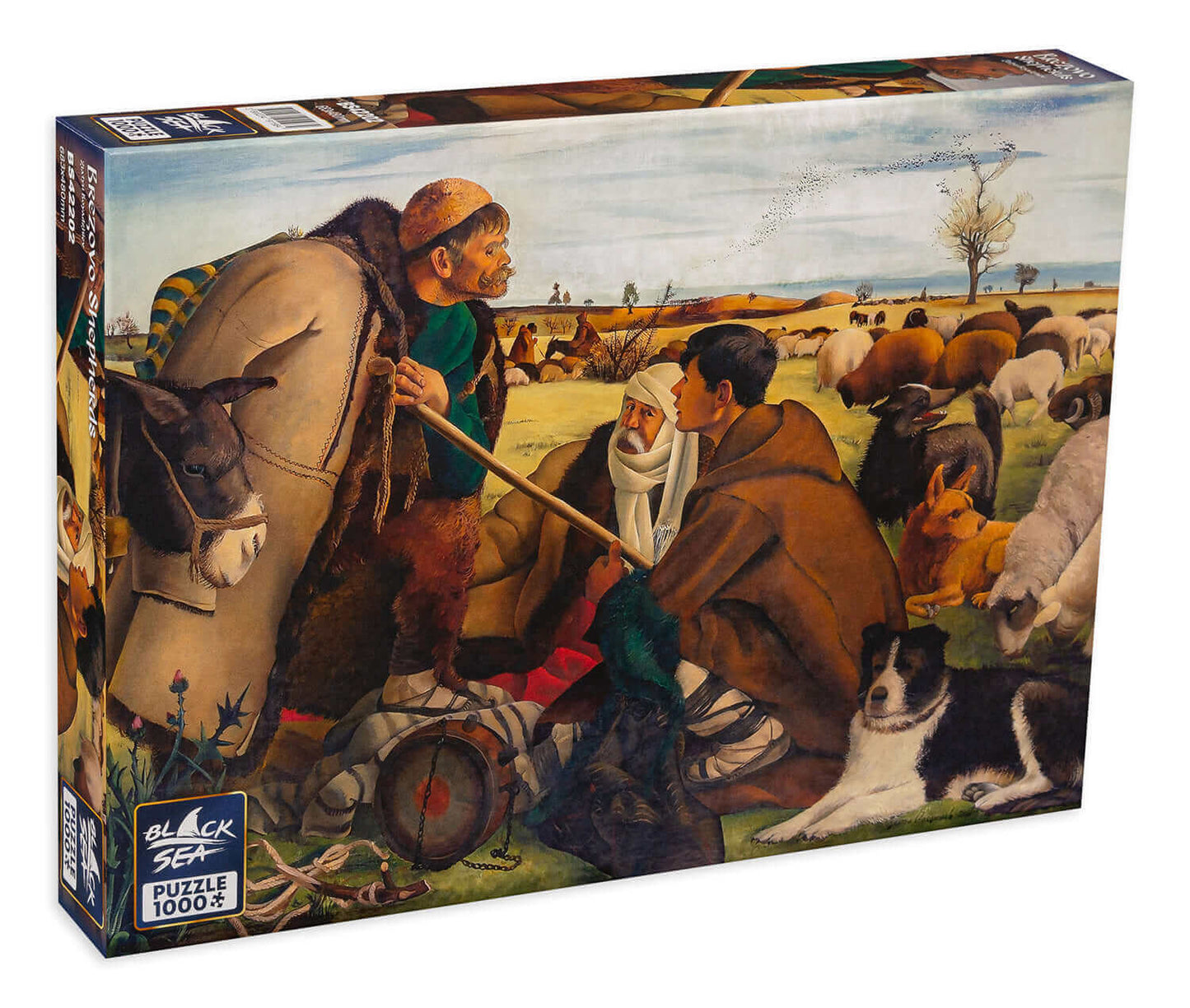 Additional order information
Product Details

Puzzle box size: 37 x 28 x 5.5 cm

Puzzle size: 68.3 x 48 cm

Puzzle thickness: 2.25 mm

Weight: 0.9 kg

Country of manufacture: Poland

Author: Zlatyu Boyadzhiev

SKU: TYPZ0011949N

Barcode: 3800234911984

Code: BS42202
Delivery

Which countries do we ship to?
- We deliver to all European Union member states. There may be some restrictions or additional costs for countries that are not part of continental Europe. These additional costs will be clearly indicated when selecting a delivery address.

If you wish to place an order for Bulgaria, please use the regional website - Ozone.bg.

Delivery methods:
* Standard Delivery - 5€
* Free Delivery - Any order over €49.99

Delivery time:
The delivery timeframe to European Union Member States is typically from 5 to 7 business days after order confirmation and processing.

Which courier company do you deliver with?
After receiving the confirmation email, you will receive a tracking number and a link to the tracker.

See the courier company that will deliver your package.
Return

Customers have the right to return products purchased from the "Black Sea Puzzles" website within 14 days of receiving the order.

Read all terms