Black Sea Puzzles
Regular price
€13,99
Sale price
€9,79
Unit price
per
30% off
Sold out
The battle for Tarnovgrad went on for months. The siege was merciless, cruel, but the Bulgarian soldiers stood against their enemy without fear. The capital was engulfed by fierce fires, there was bloodshed everywhere. Tzar Ivan faced the fall of his state. His hope dwindled but the ruler did not yield to fear. He had only one choice – to fight till his last breath for Bulgaria's sake.Kaloyan Stoyanov is a well-known young Bulgarian artist. He graduated from the Digital Arts MA programme at the National Academy of Art in Sofia; his social media profile, Stoyanov art, is widely known and popular. He took up painting professionally 12 years ago and applied his talent to spheres such as the film and gaming industries; in recent years his personal projects on themes from the Bulgarian folklore draw the art-lovers' attention. His illustrations are warm and colourful, and they bring along memories and messages from the centuries-old history of Bulgaria.
View full details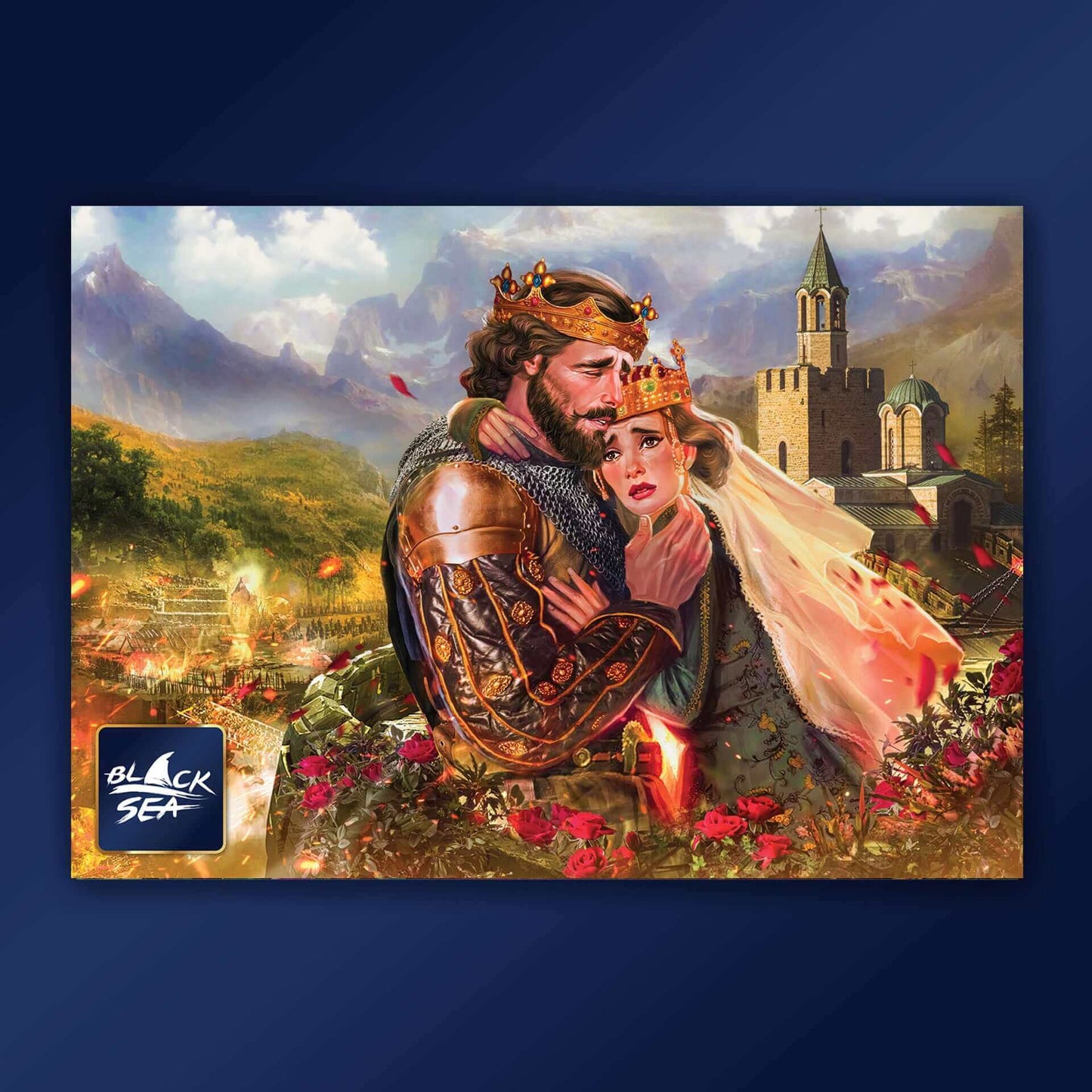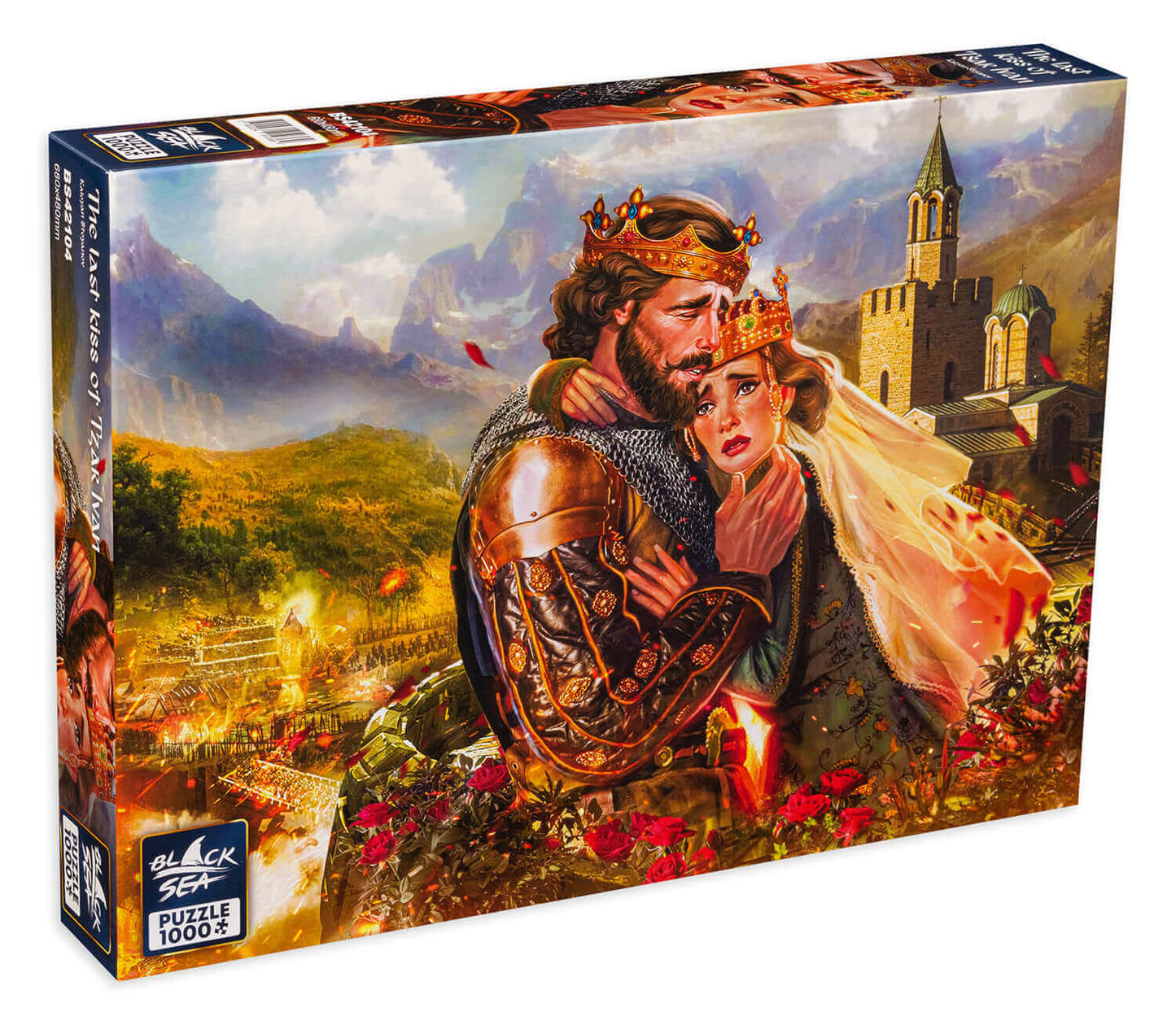 Additional order information
Product Details

Puzzle box size: 37 x 27 x 5.4 cm

Puzzle size: 68 x 48 cm

Puzzle thickness: 2.25 mm

Weight: 0.86 kg

Country of manufacture: Germany

Author: Kaloyan Stoyanov

SKU: TYPZ0008576N

Barcode: 3800234910369

Code: BS42104
Delivery

Which countries do we ship to?
- We deliver to all European Union member states. There may be some restrictions or additional costs for countries that are not part of continental Europe. These additional costs will be clearly indicated when selecting a delivery address.

If you wish to place an order for Bulgaria, please use the regional website - Ozone.bg.

Delivery methods:
* Standard Delivery - 5€
* Free Delivery - Any order over €49.99

Delivery time:
The delivery timeframe to European Union Member States is typically from 5 to 7 business days after order confirmation and processing.

Which courier company do you deliver with?
After receiving the confirmation email, you will receive a tracking number and a link to the tracker.

See the courier company that will deliver your package.
Return

Customers have the right to return products purchased from the "Black Sea Puzzles" website within 14 days of receiving the order.

Read all terms