Black Sea Puzzles
Regular price
€13,99
Sale price
€9,79
Unit price
per
30% off
Sold out
The evening had just begun, and the nice little streets glowed gently under the soft light of the streetlamps. She was tired of the long day, so she went in the first café she saw. She ordered a cappuccino, her favourite, and as she took her first sip and looked outside, she remembered every time they met and every conversation they had. Outside, the silent, empty streets felt cozy. As did her soul.Evgeniy Lushpin was born in 1966 in the vicinity of Moscow. His works take us on a journey across the streets of some of the most popular cities on the globe. His painting style is distinguished by the play of light and dark, by its saturated colours and the hundreds of fine details. His works are widely recognized and sought after by collectors from all around the world.
View full details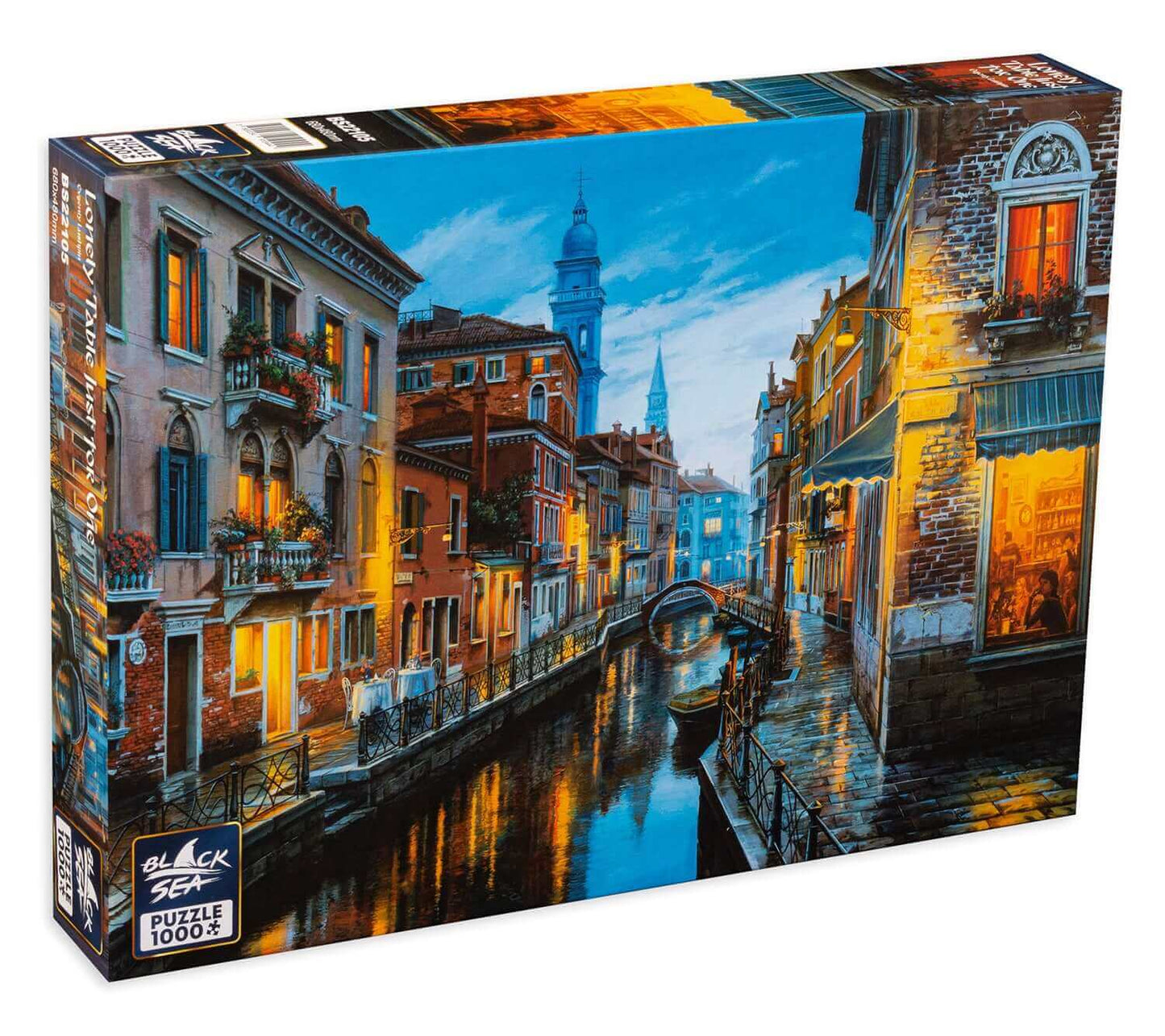 Additional order information
Product Details

Puzzle box size: 37 x 27 x 5.4 cm

Puzzle size: 68 x 48 cm

Puzzle thickness: 2.25 mm

Weight: 0.86 kg

Country of manufacture: Germany

Author: Evgeniy Lushpin

SKU: TYPZ0008583N

Barcode: 3800234910444

Code: BS22105
Delivery

Which countries do we ship to?
- We deliver to all European Union member states. There may be some restrictions or additional costs for countries that are not part of continental Europe. These additional costs will be clearly indicated when selecting a delivery address.

If you wish to place an order for Bulgaria, please use the regional website - Ozone.bg.

Delivery methods:
* Standard Delivery - 5€
* Free Delivery - Any order over €49.99

Delivery time:
The delivery timeframe to European Union Member States is typically from 5 to 7 business days after order confirmation and processing.

Which courier company do you deliver with?
After receiving the confirmation email, you will receive a tracking number and a link to the tracker.

See the courier company that will deliver your package.
Return

Customers have the right to return products purchased from the "Black Sea Puzzles" website within 14 days of receiving the order.

Read all terms