Black Sea Puzzles
Regular price
€6,49
Sale price
€3,89
Unit price
per
40% off
Sold out
After you've assembled your puzzle, Black Sea Puzzles offers you a special puzzle conserver to preserve it for a long time. Using this glue, the puzzle's colors won't fade when you put it in a frame, turning it into a beautiful picture.
The glue is liquid and comes with a sponge applicator, making it easy to apply. The glue contains 80 ml, which is enough for 2 puzzles with 1000 pieces each if you glue them only from the front side or 1 puzzle when gluing both sides.

Instructions for use:
Open the tube by removing the safety cap, taking off the applicator sponge, peeling the protective foil, and then replacing the applicator sponge.
Apply the glue to the front side of the puzzle, making sure it's placed on a flat, smooth surface.
Rinse the applicator sponge after use.
Allow it to dry for 1-2 hours.
Your puzzle is now securely glued and protected!
View full details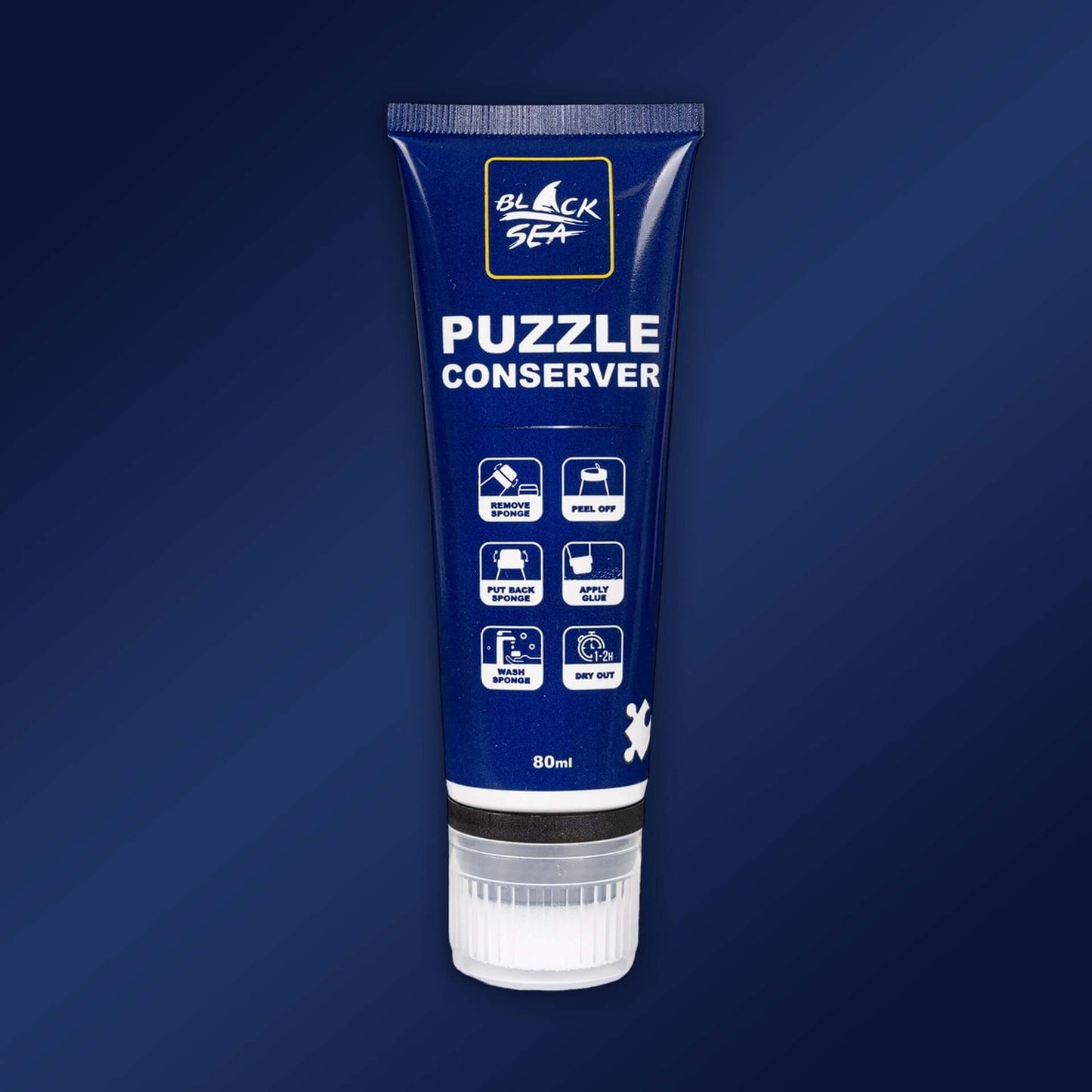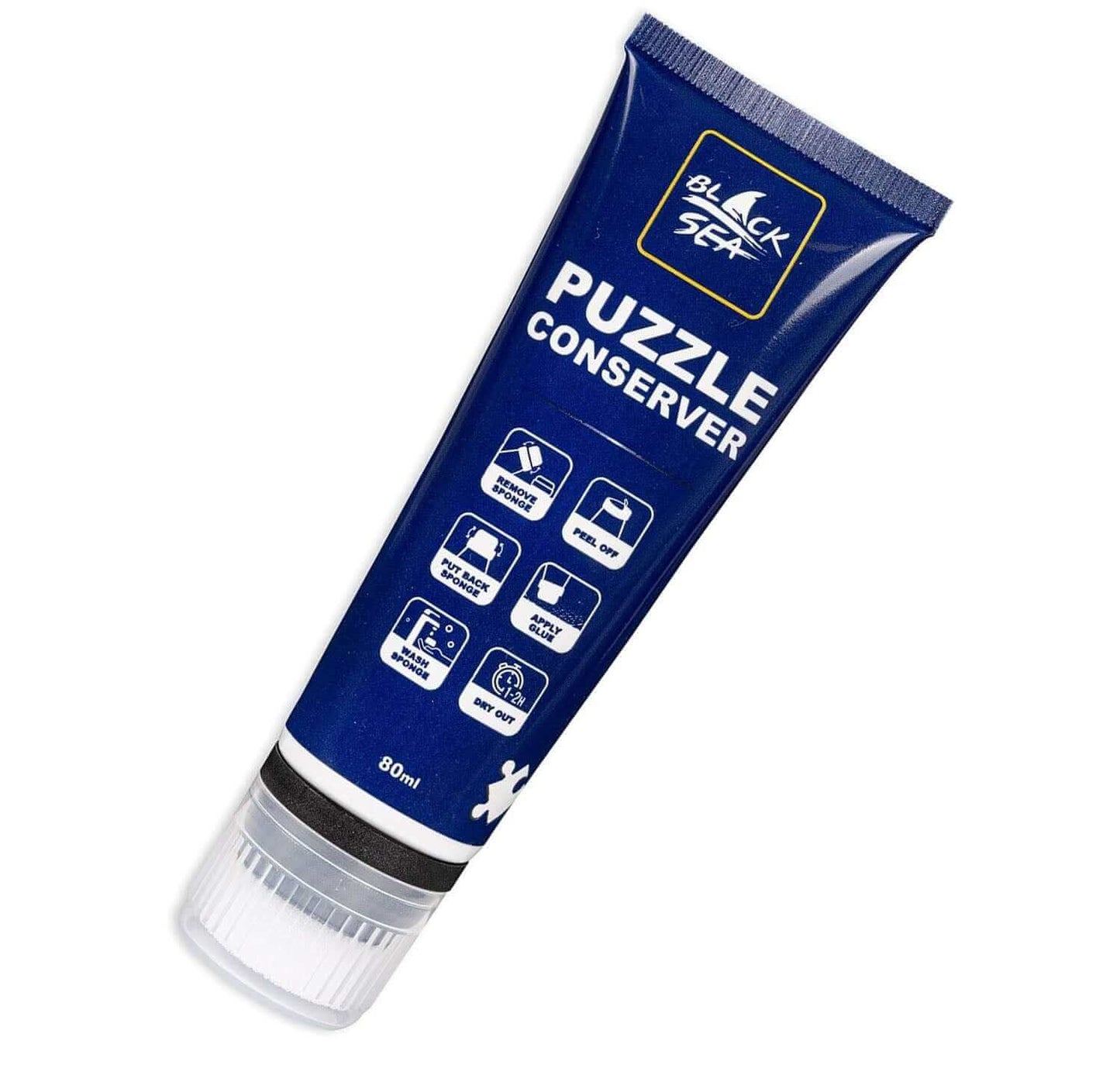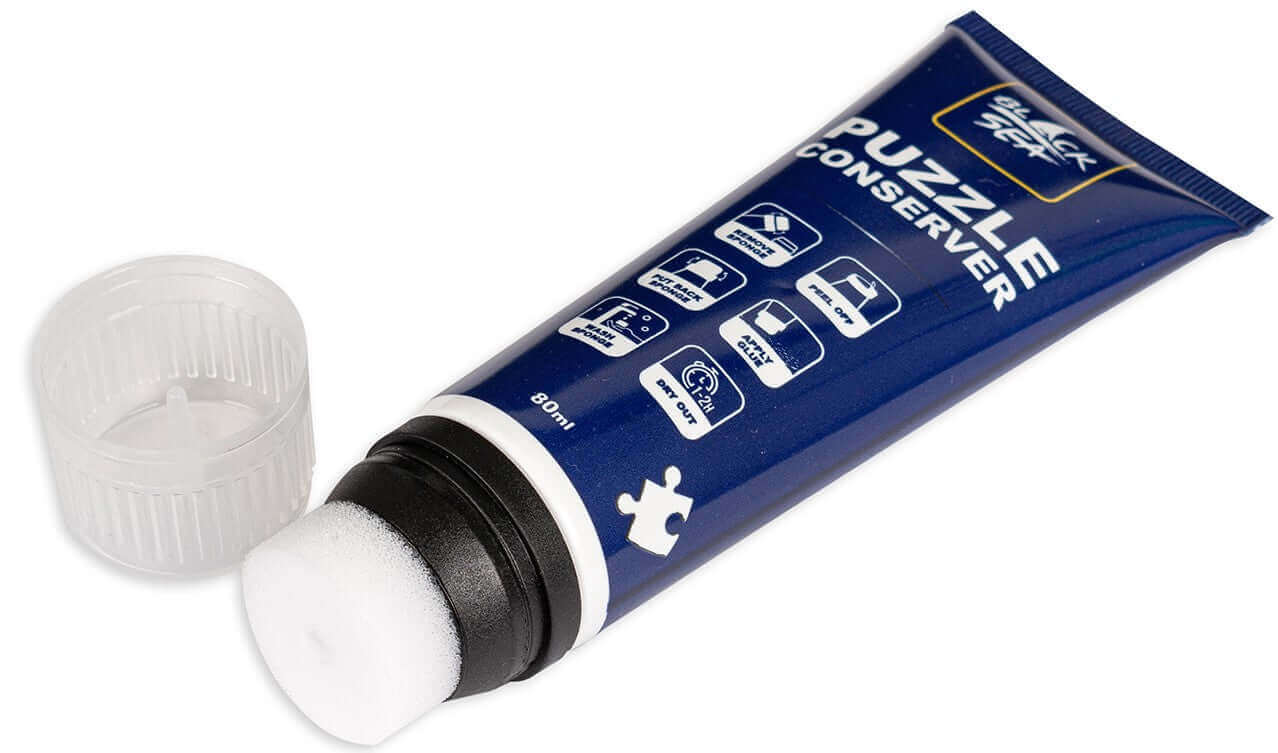 Additional order information
Product Details

Puzzle box size: 15 x 4 x 4 cm

Puzzle size:

Puzzle thickness:

Weight: 0.1 kg

Country of manufacture: China

Author: -

SKU: TYPZ0011308N

Barcode: 3800234910796

Code: BS92102
Delivery

Which countries do we ship to?
- We deliver to all European Union member states. There may be some restrictions or additional costs for countries that are not part of continental Europe. These additional costs will be clearly indicated when selecting a delivery address.

If you wish to place an order for Bulgaria, please use the regional website - Ozone.bg.

Delivery methods:
* Standard Delivery - 5€
* Free Delivery - Any order over €49.99

Delivery time:
The delivery timeframe to European Union Member States is typically from 5 to 7 business days after order confirmation and processing.

Which courier company do you deliver with?
After receiving the confirmation email, you will receive a tracking number and a link to the tracker.

See the courier company that will deliver your package.
Return

Customers have the right to return products purchased from the "Black Sea Puzzles" website within 14 days of receiving the order.

Read all terms