Regular price
€51,99
Sale price
€31,19
Unit price
per
40% off
Sold out
Unveil a piece of Christmas magic every day with the latest addition to the Black Sea collection - an advent calendar featuring 24 thematic mini puzzles, packaged in a luxurious box.
In the spirit of the holiday season, you will discover thematic mini puzzles with festive images that will immerse you in the holiday atmosphere. The calendar includes 24 unique mini puzzles with a total of 1,296 pieces, and your goal is to complete the collection before Christmas.
Share with us the anticipation of the warmest holiday of the year, transport yourself to a world filled with the scent of cinnamon, pine, and homemade sweets, and feel the warmth and coziness of shared moments.
'24 Days Until Christmas' is the perfect gift for both young and old! Challenge yourself and your loved ones on Christmas Eve with a mini competition, as you open the boxes and see who can assemble their Christmas mini puzzles the fastest.
View full details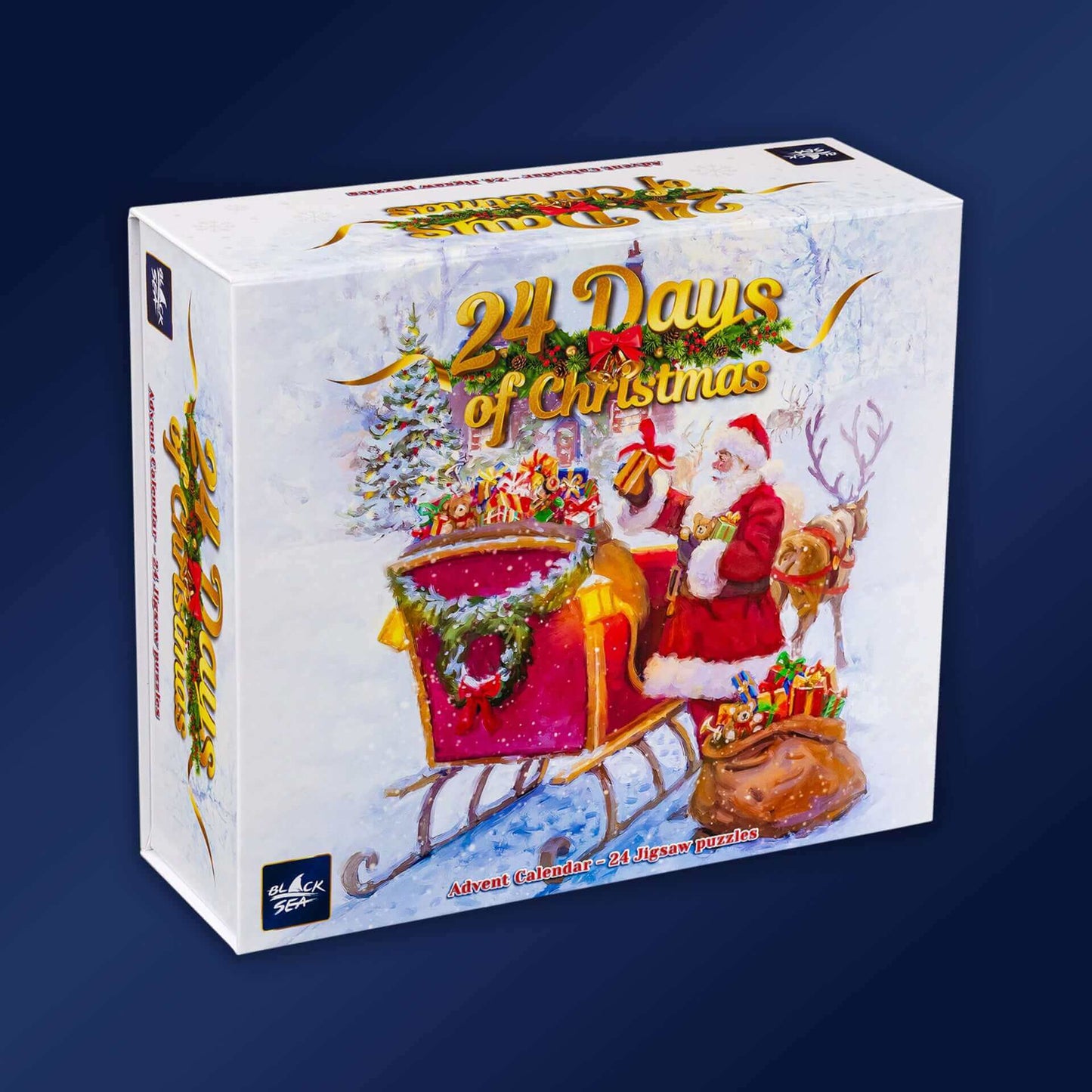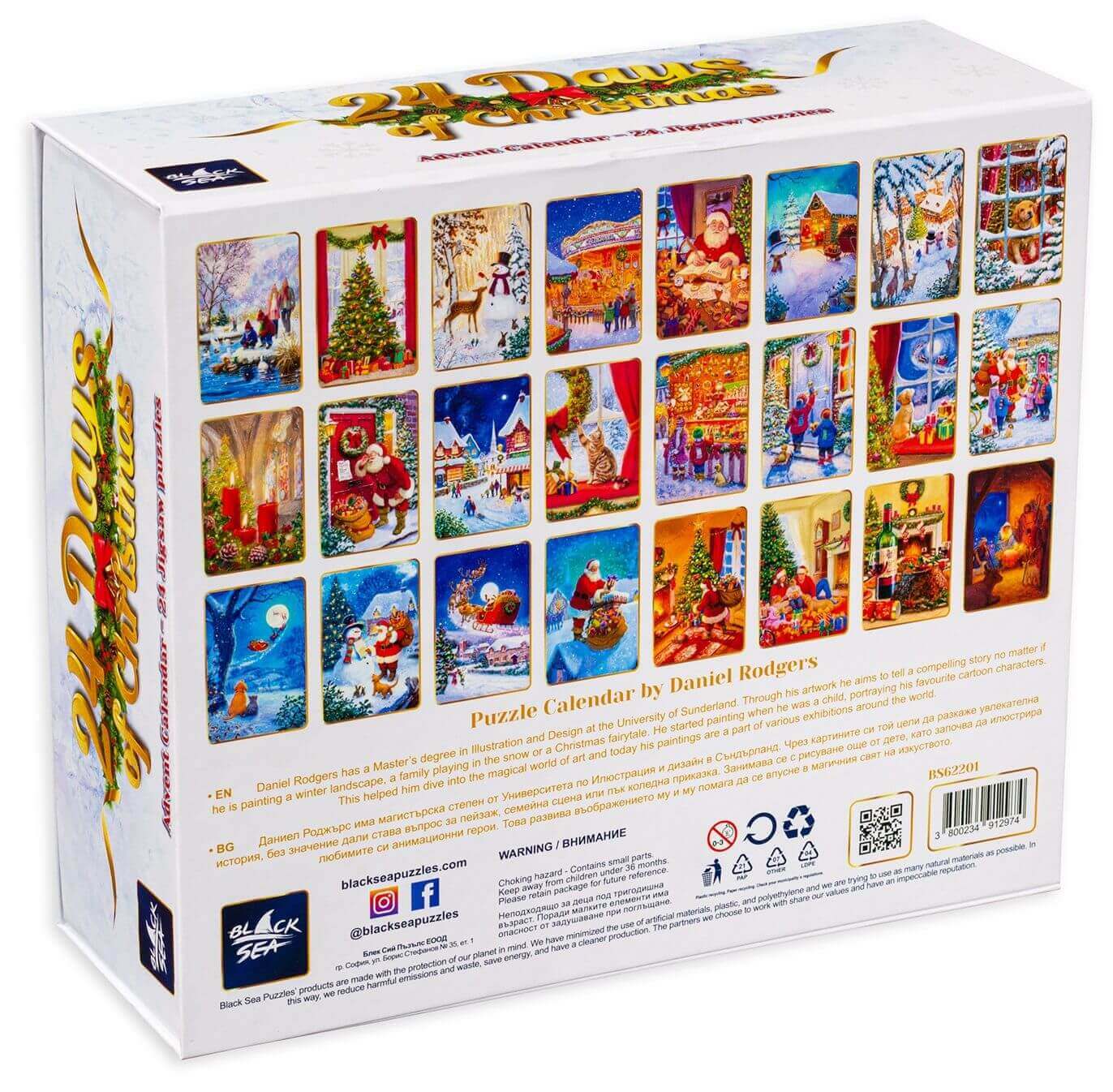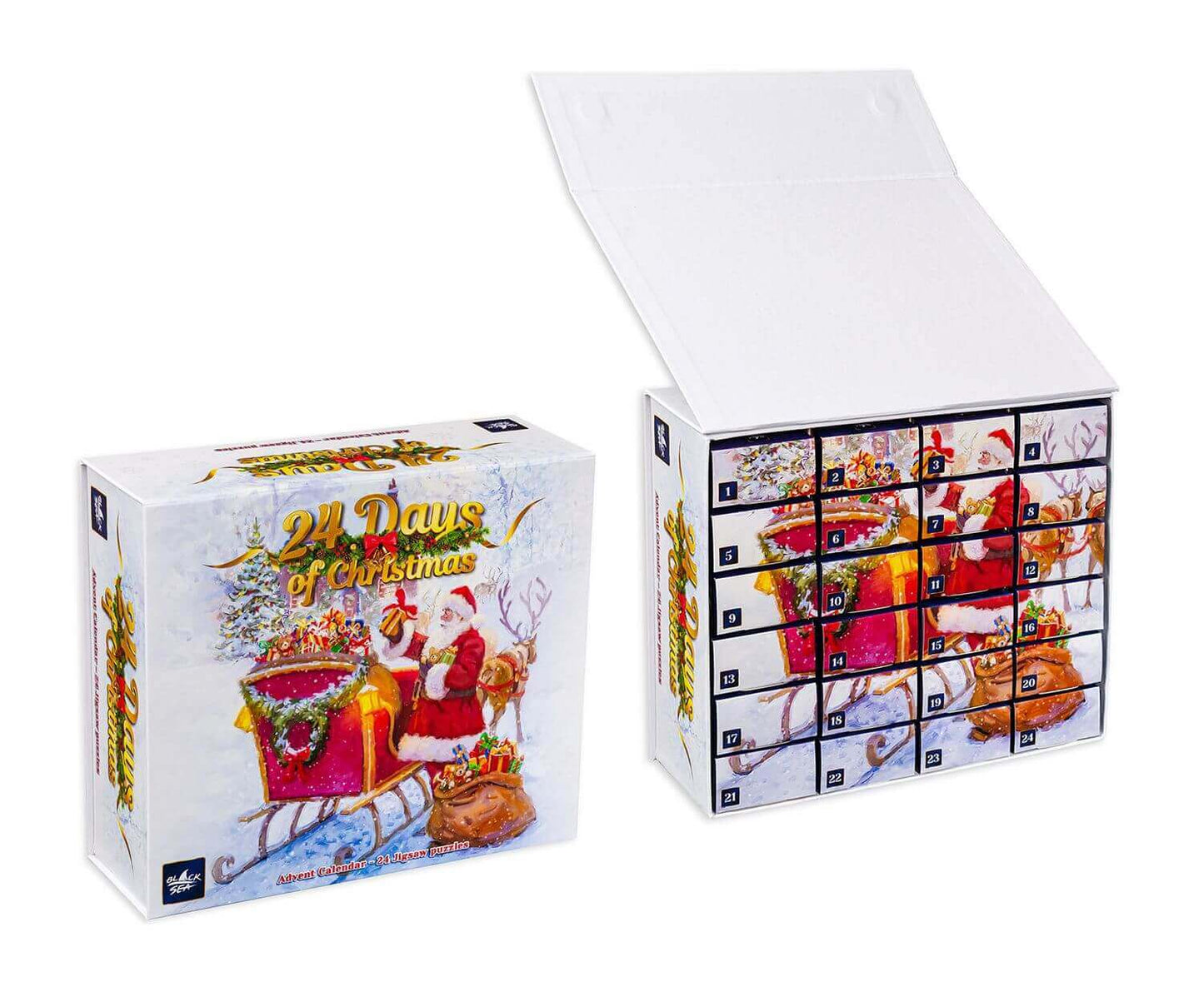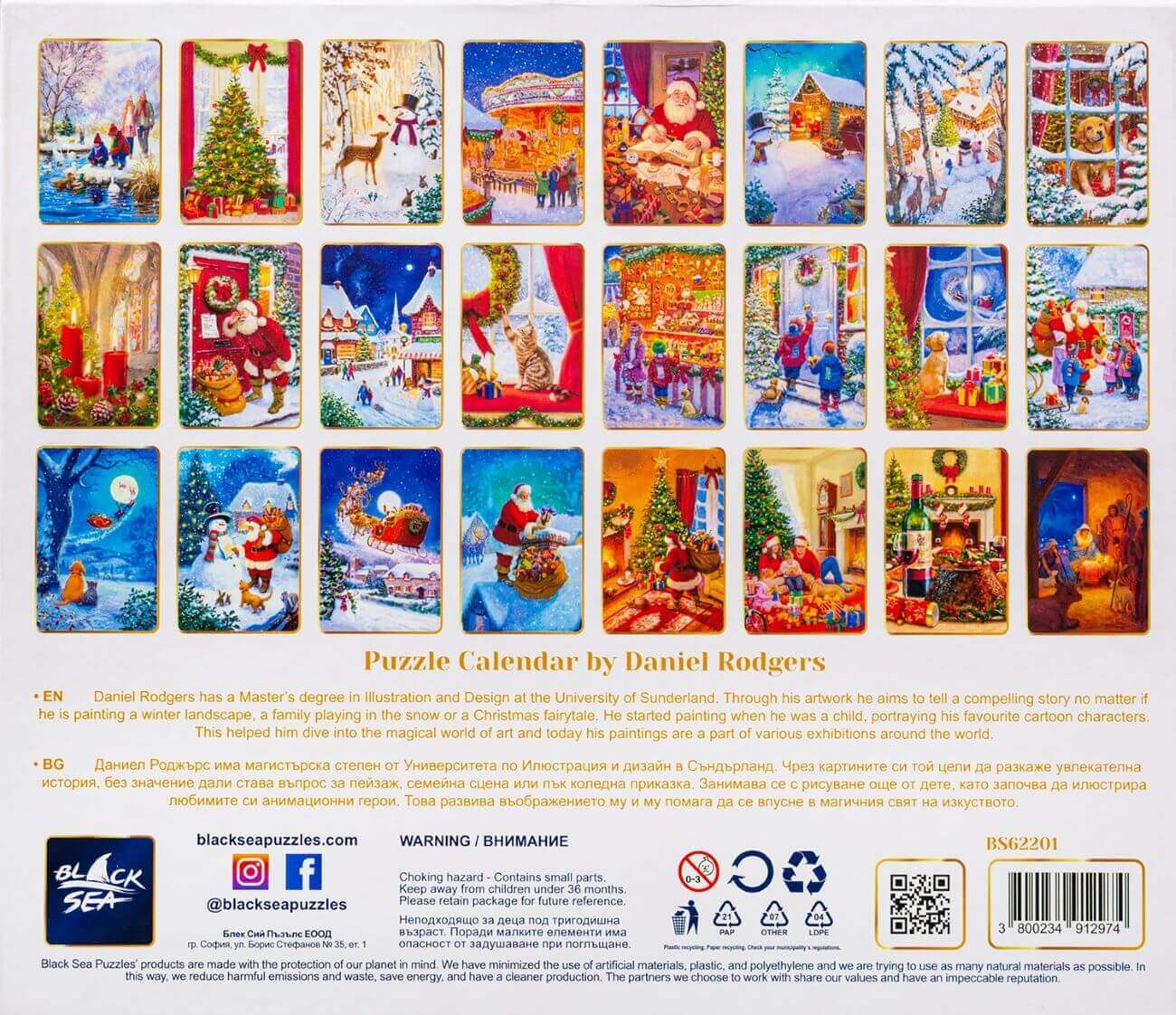 Additional order information
What is included

By ordering the Black Sea Christmas advent calendar '24 Days Until Christmas,' you receive:

24 mini puzzles with 54 pieces each, featuring thematic Christmas images created in the spirit of Christmas and New Year. The pictures encompass various themes like family coziness, Santa Claus, presents, Christmas feasts, holiday wonders, winter landscapes, and more, appealing to everyone.

Beautiful luxurious box with a magnetic clasp.

An additional hidden puzzle – the boxes of the mini puzzles form another puzzle when arranged according to their numbering.

Premium quality – each puzzle is crafted from high-quality recycled cardboard, perfectly cut with no residual dust.

A magical Christmas gift that will delight both young and old, bringing the Christmas spirit into your home.

An unforgettable holiday experience of assembling puzzles with family, friends, or even by the fireplace with a cup of aromatic tea.

Attention to detail – the calendar is made with great dedication and style, serving not only as entertainment but also as the dreamy Christmas decoration.
Product Details

Puzzle box size: 29 x 10 x 25 cm
Author: Black Sea Puzzles
SKU: TYPZ0013408N
Barcode: 3800234912974
Code: BS62201
Delivery

Which countries do we ship to?
- We deliver to all European Union member states. There may be some restrictions or additional costs for countries that are not part of continental Europe. These additional costs will be clearly indicated when selecting a delivery address.

If you wish to place an order for Bulgaria, please use the regional website - Ozone.bg.

Delivery methods:
* Standard Delivery - 5€
* Free Delivery - Any order over €49.99

Delivery time:
The delivery timeframe to European Union Member States is typically from 5 to 7 business days after order confirmation and processing.

Which courier company do you deliver with?
After receiving the confirmation email, you will receive a tracking number and a link to the tracker.

See the courier company that will deliver your package.
Return

Customers have the right to return products purchased from the "Black Sea Puzzles" website within 14 days of receiving the order.

Read all terms
Customer Reviews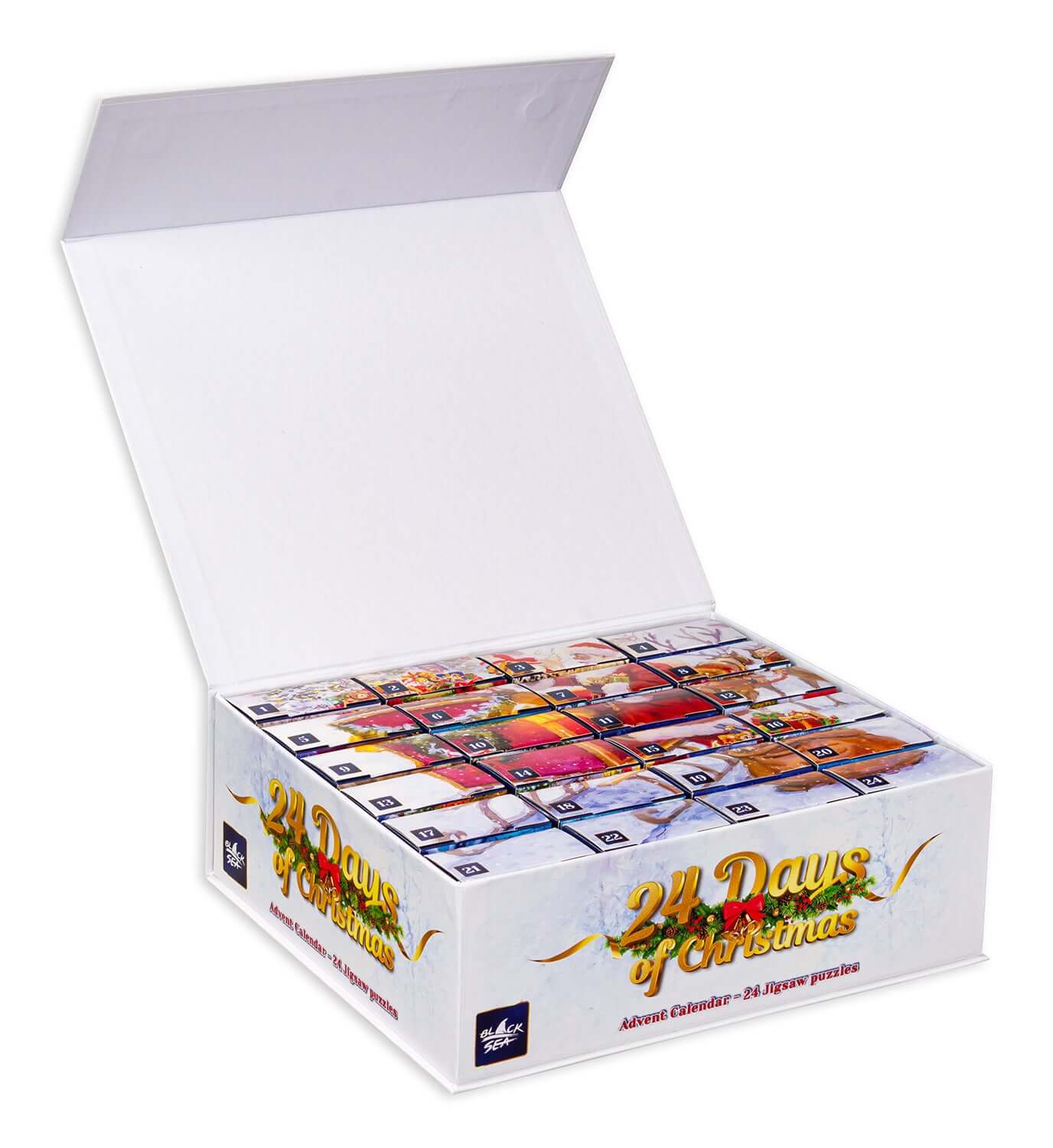 Puzzle Аrtist
Daniel Rogers holds a master's degree from the University of Illustration and Design in Sunderland. Through his artwork, he aims to tell captivating stories, whether it's about landscapes, family scenes, or Christmas tales. He has been drawing since childhood, starting with illustrating his favorite animated characters. This nurtured his imagination and helped him immerse himself in the magical world of art
Christmas Advent Calendar Video